Why we like her?
With her budding acting career and uninhibited sex appeal, Miss Knightley is proving that she is so much more than a Natalie Portman look-alike. Placing stock in this sexy Brit is one of the smartest things Hollywood has ever done.

Why is she famous?
As Queen Amidala's aide in Star Wars: Episode 1 - The Phantom Menace, Knightley drew attention because of her eerie resemblance to the equally hot Natalie Portman. But her witty performance in Bend It Like Beckham and damsel with an attitude role in Pirates of the Caribbean: The Curse of the Black Pearl made people take notice.

Quote.
"I'm a hooker in these pictures, and I must be a high priced one because I'm staying at the Ritz, which is good." -Keira Knightley, at a photo shoot.

Bio
Born to actor/playwright parents in Teddington, Middlesex, England, Keira (who is also sometimes credited as Kiera) Knightley was born on March 22, 1985. At 3 years old, she asked her mother for an agent, feeling jealous that she never received the same amount of calls that her parents did. At age 6, the Knightleys agreed to let their daughter have an agent, provided that she'd study every day during summer holidays.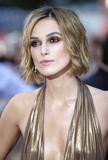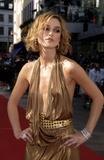 Tnx to celebrityinc.blogspot.com